We, Crisp Multimedia Solutions Pvt Ltd are one of the leading Digital Marketing Service Provider in Noida, Ghaziabad.
Digital Marketing is the combination of both organic and paid online advertisement of your brand and brand which will boost your sales and client acquisition to a very big level.
Digital Excellence is what we have got in last 5 years
At Crisp Multimedia Solutions Pvt. Ltd. we have years of experience navigating the fast-evolving digital landscape and delivering quality digital marketing services. We have a long history of delivering successful business outcomes for clients from diverse industry verticals.
We do the right things in the most ethical manner, ensuring your site never gets hit by any updates. In fact, as Google continuously aims to bring in quality links to the users, our rankings also improve with it! Our Digital Marketing strategy focuses on mixing both traditional and new age advertising. Our Digital Marketing portfolio includes marketing for LinkedIn, Facebook, Instagram, YouTube, and other online media.
Boost the organic traffic of business with a professional, flexible and goal-oriented website design and provide a new edge to your company online to earn maximum revenues. We are a client driven company that perform tremendously with technical innovations and creativity.
Digital Marketing Services Includes:
Search Engine Optimization
Online Reputation Management
Facebook Marketing
Instagram Marketing
Social Media Marketing
Google Adwords Management
Google PPC – Pay Per Click Management
Copywriting and Content Writing
Conversion rate Optimization
eCommerce Sales
Store Optimization
Email Marketing
Youtube Marketing
Linkedin Marketing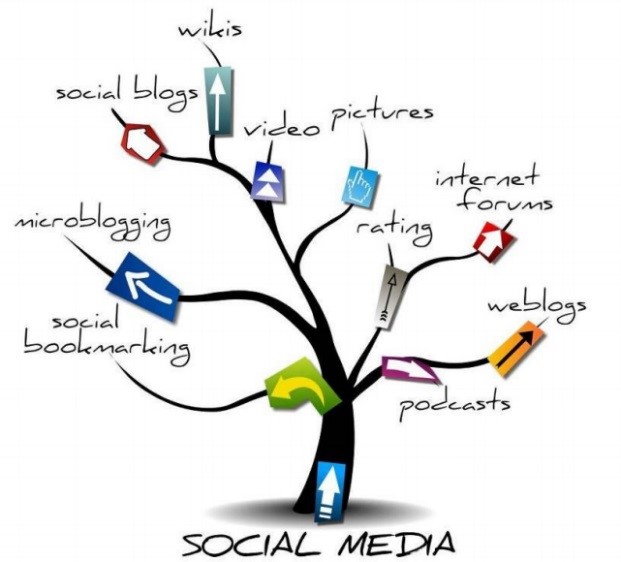 In this fast evolving Internet age, the right Digital Marketing solutions from the best Digital Marketing Service Provider Company in Noida, Ghaziabad can facilitate a powerful connect between your potential customers and your brand, ultimately leading to an improved brand recall.
Crisp Multimedia Solutions Pvt. Ltd, as a leading Digital Marketing Company in Noida, Ghaziabad, India, helps you establish a foothold on the online medium for Search Engines and Social Media. At Crisp Multimedia, we use ethical and proven methods to get your brand acquire and sustain a remarkable online presence.
A Long History of Successful Digital Outcomes
When it comes to Internet Marketing, India throws up plenty of options. However, we have been a preferred digital marketing service provider company in Noida, Ghaziabad, having consistently partnered with our clients to deliver successful digital outcomes. Our offshore and onshore clients alike have benefited tremendously from our digital marketing services. Check out Portfolio, Testimonials and Case Studies and you'll know you've found the right digital agency to partner with.
Our Approach: Driving ROI
Digital Marketing can only be successful when it delivers a return on your investment. We're dedicated to driving sustainable revenue growth for your business. With a decade of experience as specialists, coupled with exposure to cross-industry knowledge – we choose the marketing mix and overall strategy best suited to your needs and objectives. We maximize marketing dollars by being great at what we do – leveraging different tools and channels to improve campaign performance and defining strategies that deliver excellent results. Customer growth is always top of mind for us – our values and our expertise ensure that we deliver great ROI to our customers.
We go above and beyond to deliver transformational growth through #DigitalExcellence. Growth in top-line revenue, adding value, and improving bottom-line are the objectives that drive us. We love open communication and feedback & we want to know what your short-term and long-term goals are – be it new customer acquisition, increasing engagement, or building awareness, loyalty and affinity. We plan, strategize, implement and revisit accordingly.
Top Rated Digital Marketing Agency with Nation Wide Presence
Crisp Multimedia Solutions Pvt Ltd as a leading Digital Marketing Agency in Noida, Ghaziabad, India our clientele is spread across the country. You can now avail our top notch digital marketing services in Noida, Ghaziabad,  Gurugram (Gurgaon), Mumbai, Pune, Chennai and Bangalore.
Let's Connect!
Our digital marketing services also come in convenient, ready-to-buy packages with clearly identified deliverables. Check out our Facebook Marketing Packages, SMO Package, SEO Package, PPC Packages or call us at +91-11-42008038, +91-9211260139 to discuss a customized plan to meet your precise business needs.
Digital Marketing Services in Noida, Ghaziabad
Projects